Well we did it. We made our first trip out to the lake as a little family. Let the summer begin! We left right after school/work and about 10 minutes into our 2 hour trek, we realized we forgot 2 essential pieces – Raisin's blanket and sleep stuffies! We hit the breaks, turned the car around, grabbed them and then hit the road again. Let the summer begin again! The drive took a little longer than usual. Either it was because we were anxious to see the cottage, anxious to get Raisin there sooner than later so he wouldn't go to bed so late, and also maaaaybe because of 3 construction sites on the highway leaving us all with one lane and bumper to bumper traffic.
We always try to make the drive entertaining however we can. Raisin has a toy, each of us has a snack, Chris and I listen to a stand up comedian or some Canadian classic Vinyl Cafe,   Obviously we chat with each other and ask Raisin what he wants to do at the lake as soon as we arrive. The drive is pretty easy and we have timed land markers, one being the fruit stand which we stop at a few times on the way out. Clearly with the first drive of the season we had to pop in. I needed my cherry fix – and it was the best bucket to kick off the season. Of course I had to grab some fresh corn too because seriously, what weekend would it be at the lake without grilled corn and making s'mores?
We arrived about 2 hours and 30 minutes later (thanks summer construction), unpacked in record speed while Raisin ran in and found all his summer toys and activities within seconds and showed them to us all excitedly. We hit the dock and fished for a bit before getting Raisin into bed. Then we all sat down and enjoyed the first bbq of many in the screened in porch.
Dinner at the lake is always fun. Cocktail hour kinda starts around 5ish (mocktails for me), and we take our time all together to kick off the evening. We all take turns making meals, or make them all together as a group. Coming up with a meal is all part of the fun and coming up with new recipes is pretty much a give in. Last year I made this Cheesy Mexican Corn on the Cob at home and decided to test it out with the family for dinner one night. It's pretty much corn elevated to bacon status. Yes that good. If you like corn, mayo and cheese…then you're welcome.
I mean corn is already tasty grilled and slathered up with some butter, right? But hear me out, let's mix some mayo spiked with lime zest and juice and a sprinkle of paprika. Still with me? Okay, now roll that yellow cob and slather it up with this sauce and then roll it in some cheese…and then…well then you're going to typewriter eat the heck out of it. Next.level.corn on the cob.
The only hard part here…well it's trying to refrain from eating too much. It's an easy side dish that goes right on the grill. I love the smell of the BBQ ANY time of the year, but even more so in the summer, because testing out fun new recipes is always a plus. Do yourself a favour and next time your going to make some corn, take an extra 5 min to whip it up into something spectacular.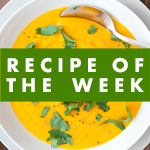 Cheesy Mexican Corn on the Cob
Recipe from: Jamie Oliver
Ingredients 
6 corn on the cob, with husks intact
5 tablespoons light mayonnaise
extra virgin olive oil
2 limes
1 teaspoon smoked paprika or cayenne pepper
1 teaspoon sea salt
90 g mild, hard cheese, such as Parmesan, Zamorano or Pecorino
Directions
1 – Soak the corn (husks and all) in cold water for at least 30 minutes – if you can't find cobs with the husks intact, you don't need to do this.
2 – Meanwhile, place the mayo into a bowl with a drizzle of extra virgin olive oil, sea salt, the zest from the limes and the juice from 1.  Mix well, taste and add a squeeze more juice, if needed.
3 – Spread the mayo onto a plate, then dust with the paprika or cayenne pepper and put to one side.
4 – Grate the cheese onto another large plate, then set aside also.
5 – Preheat a BBQ over  high heat. Add the corn and grill for 12 to 15 minutes, or until the husks are black and charred all over, turning occasionally – the husks will help to steam the corn until tender.
6 – Peel back the husks, keeping them intact at the base, then roll each cob into the lime-spiked mayo, before rolling into the cheese. Shake off any excess.