I've discovered something new.  It's either glorious, or a really horrible new introduction to a time soaking habit. I'm not sure about it yet, especially because of my addictive personality.  It's probably going to become a bit of a problem.  It's Netflix everyone.  And I've already watched a few of my favourite show series, plus a documentary and few movies all in a span of 2 weeks. Obscene or totally normal?
After work I pick up Raisin as usual, and we hit up a park, the library, or dabble in some random fun one on one time.  But when we get home, and after dinner is made, we've all eaten and are queuing up for bedtime, you better believe if it's Chris' turn to put Raisin to bed….I'm flipping on Netflix and putting on another episode of The Mindy Project because I need to see it for the 3rd time.
Yup, we were introduced late in the game of this thing called Netflix and I feel like I jumped on this wagon soooo late.  But really it's all for the best.  I mean I'll be able to catch up on some serious seasons of shows I've never watched over our dreary winter months.  See ya later cable, hello easy access to some amazing shows.
I mean right now it's so new to me.  We're onto a good start but it's not my everything.  For example I still had time to make this cherry clafoutis with the best fruit ever!  And fyi I didn't watch a single ounce of Netflix over the entire weekend.  Some slight withdrawal going on, but no worries I'll be okay after a little show or two!
But honestly, back to the clafoutis.  It's pretty ridiculous how simple it is to make.  I can guarantee you'll have the staples needed in your pantry to bake this custard disguised in the fancy name of clafoutis.  It's fast to make, you can dress it up with your favourite fruit and then serve it like it took you ages to make.  No worries, no one needs to know you just threw all the ingredients in a blender and added the fruit afterwards.
If custard is your thing, than test out this Julia Child recipe – and do me a favour will you?  Whip it together while watching Julia and Julia on Netflix.  You get to watch a great movie, while making a great dessert, and then the icing on the cake is you get to eat it after.  Everyone wins, right?  Right!  So make it, watch it, and eat it.  A pretty good looking trio if I do say so myself.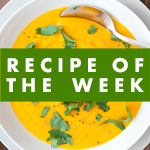 Cherry Clafoutis
Ingredients 
3 cups pitted black sweet cherries-fresh or frozen, well-drained
1 ¼ cups whole milk
2/3 cup granulated sugar, divided
3 eggs
1 tablespoon vanilla extract
1/8 tsp. salt
½ cup flour
Directions
1 – Preheat oven to 350 degrees.  Place the milk, 1/3 cup sugar, eggs, vanilla, salt and flour into electric blender, in that order.  Blend on high for 1 minute.
2 – Pour thin layer of batter into the bottom of a skillet or 9 inch pie pan. Place the pan in the oven and let heat until a thin crust forms.
3 – Take skillet out and scatter cherries over the top of the crusted batter.  Sprinkle the other 1/3 cup sugar evenly over the cherries.
4 – Pour the rest of the batter into the pie pan. Bake for one hour or until toothpick inserted in the middle comes out clean.