You wanna know what happened in our house over the weekend?  Chocolate levels increased by 90%.  Total chocolate explosion!  How many chocolate molds are out there anyways?  I feel like I've been so sheltered. That, or in the last few years Easter has capitalized on making chocolate out of absolutely every single thing possible.  Truth be told, it's pretty glorious in the eyes of a toddler!
We don't buy chocolate all that often. Crazy I know, but having chocolate in the house is just like having a bag of chips around here. If they're up for grabs I just eat them before anything else. Hello Achilles heel. Buuuuut, when baking is in order a bag of chipits usually makes it's way into the shopping cart, or a bar of chocolate during smores' season of course.  Bring on the marshmallows!  I'm lookin at your face May long weekend and a little cabin opening. Sitting fire side is my kinda jam.
Chocolate aside, this weekend Chris got all Holmes on Holmes and decided to help organize my measuring utensils for easy access.  He hammered a few nails inside a cupboard and hung two sets of measuring cups, and one set of measuring spoons.  Amazing in theory and of course super organized.  Win win right? Yup, EXCEPT neither one of us is used to them being on the inside of this cupboard! Every-time we open it they look like they're about to fly right into our face, and we look ridiculous because it looks like we're dodging a grenade or something.  Actually, it's pretty funny when it's not happening to you!
New organization in the kitchen meant baking something with Raisin (not that I needed any reason).  And because there's an excess of chocolate in the house, we put some to good use pre-explosion.  Chocolate chip cookies are a classic, and it's a definite go to around here.  Measuring out the chocolate chips is probably Raisns' favourite part.  He'll steal a few before they make it into the bowl (but come on, who doesn't) and I don't mind one bit, because this kid doesn't lick the spoon…so mind boggling.
Nothing tops a soft chocolate chip cookie warm out of the oven, capped with an ice cold tall glass of milk. Dunking all the way, all the time. These cookies are the perfect blend of chocolate chip to cookie ratio. Try not to eat three, four or five in one sitting.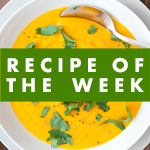 Ingredients
14 Tbsp unsalted butter, softened
1 Cup granulated sugar
1/2 Cup light brown sugar
2 Eggs
1 Tsp vanilla extract
2-1/2 Cups flour (+ a few extra Tbsps – see directions below)
1 Tsp baking soda
1/2 Tsp sea salt
3 Cups, any variation of chocolate chips or chocolate chunks
Directions
1 – Preheat the oven to 350 and line a few trays with baking paper or spray with non-stick spray.
2 – In a metal bowl, place the butter inside the bowl and place in the preheating oven.
3 – Leave it just for a few minutes, until the butter starts to melt around the outside (approx 1/2 of the butter melted).  Take out of the oven to cool.
4 – Once the butter has cooled, ad both sugars and beat with a mixer until light and fluffy.
5 – Add the vanilla and eggs, beating between each addition just until mixed.
6 – Add the flour, baking soda and sea salt and beat on low speed, just until combined.
7 – If needed, add more flour, a tablespoon at a time, until the dough comes together in a ball and not sticking to the sides of the bowl.
8 – Fold in the chocolate chips until just incorporated.
9 –  Use an ice cream or cookie scoop (1/4 cup for large, 1.5 tablespoons for medium) and drop the dough onto the prepared baking sheets, allowing room for spreading.  Pat down cookies just a little and press additional chocolate chips on top of cookie dough if desired.
10 – Bake on tray of cookies at a time, for 10-12 minutes for large, 8-9 for small.  Don't over-bake and allow to cool on wire rack.

Chocolatey. Chip-ey.