Seriously you guys, I can find a million and one reasons to spend as much time as possible outside. This weekend was beyond ridiculous mainly because it's the one we'd all been waiting for! You know the kind where it's hot enough that you sweat by barely doing anything at all. The kind where all indoor obligations are literally left in the dust (mopping,vacuuming, and bathrooms I'm lookin at you). The kind where you wish you owned a pool. And especially the kind where everyone is out enjoying the city, completely forgetting that 5 days ago snow was on the ground. One of the many reasons why Winnipeggers are so resilient!
Everyone in the neighbourhood was mowing their lawns at the exact same time Sunday morning. It was such a refreshing sound, next to that of cracking open an ice cold fresh bottle of water (or beer for you non-pregnant folks)! Everyone was out in full force doing yard work grinning ear to ear. I was out tackling the weeds in the garden when our next door neighbours popped over with their little gal. Raisin adores having her over, and so do we! So, it was the perfect reason to stop everything and enjoy a visit.
FYI, our neighbours on either side of us (and across the street) are beyond amazing – score for us! I feel like we have a pretty sweet deal. To our right is Ms. J. She's always looking out for us and does sweet gestures like putting our garbage and recycling bins away after the trucks have been by. She grabs our mail when we're away, and is always up for a good chat. Not to mention she always remembers Raisins' birthday, and so generously gives him something for special occasions.
To our left is a couple around our age with a sweet little gal a year younger than Raisin. Whenever we see them it's always great to catch up, and of course having the kiddies entertained. Aside from being fun and easy to get along with, this pavlova wouldn't have been possible without some very tasty rhubarb straight from their garden! Let's pause for a moment and give a shout out to awesome neighbours! It makes it even easier to live where we do.
I've mentioned before I'm a little obsessed with red fruit, they totally scream summer! I can eat a bowl of strawberries in record time, totally not ashamed about that by the way. But when they're topped on this pavlova…seriously, step aside. I had no idea what I was in store for with this strawberry, raspberry and rhubarb sauce spooned overtop of whipped cream and this fluffy meringue pavlova. INSANE – just insane flavours hitting your tastebuds all at once.
What do I love about this pavlova? Well pretty much everything! The meringue has this subtle outer crunch and a chewy interior. And then when you get a bite of a salty pistachio infused with the sweetness mixed it – DAMN. So good. Let's not forget the whipped cream on top of this goodness, of course topped WITH a sauce of berries and rhubarb that has mash of sweet and tart nodes. Best.trio.ever.
Can I be honest with you guys and admit this is the first time I've ever made Pavlova, or used rhubarb in baking? GASP! Yes, shocking I know. But I've stuck to berries, or peaches and everything else pretty much. AND WHY!? Why haven't I ever made meringue before? Really, I have no idea, but it's about to be an ongoing thing around here. Same goes for using rhubarb in desserts.
Here's hoping next weekend brings all the neighbours outside for fun, AND for visits. If it wasn't for them the weeding would have continued, the rhubarb inside this pavlova wouldn't exist, and our backyard would have been a little more bare. Cheers to awesome neighbours, and to summer desserts like this pavlova.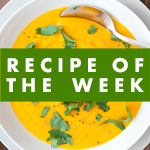 Ingredients for the Pavlova
4 egg whites, room temperature
1/4 Tsp salt
1 Cup granulated sugar
1/2 Tsp white vinegar
3/4 Cup pistachios
1 Tbsp. cream of tartar
Ingredients for the Whipped Cream
1/4 Cup heavy whipping cream, chilled
1/4 Box light cream cheese, softened (room temperature)
2 Tablespoons honey
Zest of 1 medium lemon
2 Tsp fresh lemon juice
Ingredients for the Rhubarb, Strawberry + Raspberry Sauce
1 Cup chopped rhubarb, one-inch pieces
1/4 Cup brown sugar
3 Tbsp. fresh lemon juice
1 Cup hulled and quartered strawberries
1 Cup fresh raspberries
1 Tsp pure vanilla extract
Toasted pistachios for garnish
Directions for the Pavlova
1 – Preheat the oven to 350′ and line a baking sheet with parchment paper.
2 – In the bowl of a stand mixer with the whisk attachment, beat the egg whites and salt on high until foamy, about two minutes. Beat in the vinegar, then beat in the sugar one tablespoon at a time and continue beating until the whites are glossy and stiff peaks form, about 8 minutes.
3 – In a small bowl, toss the pistachios in the cornstarch and then gently fold them into the egg white mixture. Use a large spoon and dollop the meringue into the center of the pachment and spread it into a 10-inch round with a slight indentation in the center. Turn the oven down to 225′ and bake for 1 1/2 hours until crisp. It should be crisp but still chewy on the inside. Turn off the oven and allow it to cool completely in the oven.
Directions for the Cream
1 – Using a stand or hand mixer with the whisk attachment. In the bowl of the mixer or in a large bowl, beat the heavy whipping cream until soft peaks form. Scoop whipped cream into a medium bowl and set aside.
2 – In another the bowl, add the cream cheese, 3 tablespoons honey, lemon zest, lemon juice, and vanilla extract. Whip until smooth with stand or hand mixer until smooth and a little fluffy, about 2 minutes. Fold cream cheese mixture into whipping cream, gently stirring and folding just until blended.  Store in refrigerator until ready to assemble.
Directions for the Strawberry, Raspberry + Rhubarb Sauce
1 – In a small saucepan, simmer the rhubarb, strawberries, raspberries, lemon juice, sugar over moderate heat until the rhubarb breaks down a bit, about 6-8 minutes. Mash the rhubarb a bit with the back of a wooden spoon. Turn off the heat and stir in the  vanilla. Let it cool completely.
Pavlova Assembly 
1 – Place pavlova on serving platter of choice.
2 – Gently dollop cream into center of pavlova.
3 – Spoon over the cooled strawberry, raspberry and rhubarb sauce over top.  Use as much as you'd like – I prefer to have sauce flowing over the sides.
4 – Garnish with some fresh strawberries and toasted pistachos.

Summah lovin.