You know what summer is made of? Sticky fingers from ice cream, the smell of sunscreen, boat rides, jumping off the dock, whipping around in the sea-doo, the smell of bbq, mosquito spray, and fishing. Or really, it's just a small list of one day activities while down at the lake. We're back home and the thickness of reality is already settling in. The sound of the t.v in the background, hearing Chris read Raisin his last story over the monitor before he's down for the night, and the thought of knowing tomorrow morning holds making breakfasts, lunches and prepping dinner after getting ready for work – and all done before heading out the door by 7:15 a.m.
Raisin will be bummed he can't wear his pj's until swapping them for his swimming gear – and so will I but we totally had a nice mini vacation and it was all worth it! Even my 80 mosquito bites agree. We were kinda disconnected from the real world. The internet wasn't really working at all. Posting a single instagram pic was a 20 minute process. So well worth it because I'm slightly obsessed with this little app. I'd let the post run it's course while swimming with Raisin, using the remote control boats, or casting another lure into the lake. But being disconnected was actually a good thing. I checked my phone less, I couldn't really access email, and texting well that was non-existent. But honestly, it was kinda nice.
Unplugging from everything is a well needed break – the focus became about us. What would we do for that day, what adventure was around the corner, and what meal would we make together? The bbq had it's fair share of meat hitting the rack, and veggies too! Let's not forget about the fruit. I grabbed a few peaches on route to the lake at one of our favourite fruit stands to make a seasonal fruity dessert – this Peach and Blueberry Greek Yogurt Cake.
At first I didn't have the blueberries I needed, or could find any at the farmer's market on Canada Day for the life of me! But Chris' parents came to the rescue! Thankfully they grabbed some for us when they came down for the weekend. Raisin loved seeing them and showing off all the things he'd done for the last few days.
With the ingredients on hand I was able to whip this cake up in no time. It's definitely a dessert to have on hand at the end of a hot day coupled with a scoop of ice cream. It's not too sweet and the combo of blueberries and peaches are kinda like the new peanut-butter and honey. I'd place it under the coffee cake category as it's a bit drier, but if you add that ice cream…we're in business!
My favourite time of day to bake is first thing in the morning…and having a lake view is beyond phenomenal. I already have amazing memories being there so far and it's only the start of the summer! Full on dock days, crossing projects off the list, hearing laughter and giggles from Raisin of sheer joy and excitement, and of course family time with epic dinners top it all off. Summer 2015, you're gonna be a gooder – and it's just the beginning. Plus this cake though – make it, slice it, eat it.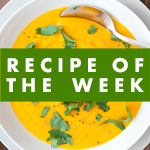 Recipe adapted from: Julia's Album
Ingredients for the Cake
1 + 1/2 Cup all-purpose flour
1 Teaspoon baking powder
1/2 Teaspoon baking soda
1/2 Stick butter, softened
1 Cup brown sugar
2 Eggs
1/2 Teaspoon vanilla
1/2 Cup Vanilla Greek yogurt
3 Peaches, sliced into wedges
6 oz blueberries
1 Teaspoon granulated sugar
Directions
1 – Preheat oven to 350°F with rack in middle. Grease the side and the bottom of the pan with butter or cooking spray. Line the bottom of a 9×3-inch springform pan (or 9 inch round cake pan) with parchment paper. Grease the parchment paper too.
2 – Sift flour, baking powder, baking soda, together into a medium bowl.
3 – In a separate bowl, beat butter, sugar, and 2 eggs until very light in color and fluffy, 2-3 minutes on high speed. Add vanilla and vanilla greek yogurt and continue beating until very creamy and light in color, for about 1 more minute.
4 – Keeping the mixer speed low, mix in the flour mix until combined. Do not overmix.
5 – Transfer the cake batter to the springform pan. Top with sliced peaches, and scatter blueberries evenly on top in the spaces between the peach slices. Sprinkle the fruit with 1 teaspoon granulated sugar.
6 – Bake until cake turns golden, and the tester comes out clean in the center, about 1 hour, depending on your oven. Midway through baking, I like to put some extra peach slices and extra blueberries on top of the cake for prettiness, and return cake to baking.
7 – When the cake is done baking, let it cool (still in the baking pan) on a wire rack. After cake has cooled for about 40 minutes, release the cake from the springform pan. At this point, if the cake is cool enough, you can slide your hand under the cake, between the parchment paper and the bottom portion of the springform pan and move the cake with the parchment paper attached to its bottom onto a cake plate easily.
8- Sprinkle with powdered sugar and serve with a scoop of vanilla ice cream – both optional, but uber highly recommended!