Here's the thing about summer – it's awesome. Right? Don't even try to convince me otherwise, because summer and I are very good friends. Sun, sandals, sunglasses, the smell of bbq mixed with sunscreen, laughter, music – kinda can't complain about it if you ask me. And if you say it's too hot…there's always a way to escape the heat (unless you live in a desert)! A splash pad, a pool, an air conditioned store, or the most fun – a patio for some refreshing drinks.
When May rolls around, my instinct is to put away all the snow things! But around here that's a bit premature – let's just say we get snow every now and then when you least expect and want it. Really though in the end there's only things to look forward to. As soon as the snow melts, it's an open invitation to set up the backyard and prep for summer fun. Dreaming of dining al fresco and then lighting up a bonfire at night to stay toasty are the staples of easing into steady warm summer days.
As the temps rise, we end up bbq'ing pretty much daily and eating fresh, light meals outside. Wish I could say the same for winter, but we carb load up around here and eat at the table or standing in the kitchen catching up on our day. But come summer, salads, veggies, fruits and drinks filled with icecubes are where it's at…plus a little songza on the side.
Summer also brings more food experimenting. I don't know why, but it's always fun to try different meals or desserts. This is kinda where cauliflower chocolate cake comes into the picture. I had some extra cauliflower on hand and used the power of google to see what I could possibly whip up. Cauliflower … in cake popped up. Seems legit google, and news flash it totally is. The only down fall is I totally hate the way boiling cauliflower makes the house smell. Thank the summer for allowing all windows to be open, with the kitchen fan going at the same time. Another summer bonus – open all the windows!
Okay, okay so you're probably wondering, can you TASTE cauliflower in this? I dare you to give it to anyone who hates veggies of any kind to try an detect it. It pretty much tastes like chocolate cake with cream cheese frosting (so the best).
I don't know if it's the cauliflower, but the cake ends up with this fudge like texture, and is totally delicious. I know you might be thinking it's crazy, but in my opinion, so is snow in May. I'm not sure how you spend your summers, but I hope it's outdoors with a few laughs, a few drinks, dinner al fresco, and maybe followed by a dessert in the form of chocolate cake with cauliflower. Give it a whirl, or two, cause I'm pretty sure you'll make it more than once just to tell people there's cauliflower in it.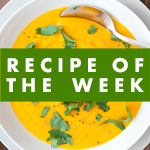 Recipe adapted from: All Recipes
Ingredients for the Cake
2 handfuls raw cauliflower florets
2 cups white sugar
1 –  3/4 cups all-purpose flour
3/4 cup unsweetened cocoa powder
1 – 1/2 teaspoons baking powder
1 – 1/2 teaspoons baking soda
1 teaspoon salt
2 eggs
1 cup milk
1/2 cup vegetable oil
2 teaspoons vanilla extract
1 cup boiling water
Directions
1 – Boil cauliflower gently, covered or uncovered for 5 to 10 minutes.  Drain let cool and puree.  Should yeild about 1/2 a cup.
2 – Preheat oven to 350 degrees F (175 degrees C). Grease and flour two nine inch round pans.
3 – In a large bowl, stir together the sugar, flour, cocoa, baking powder, baking soda and salt. Add the eggs, milk, oil, cauliflower puree and vanilla, mix for 2 minutes on medium speed of mixer. Stir in the boiling water last. Batter will be thin. Pour evenly into the prepared pans.
4 – Bake 30 to 35 minutes in the preheated oven, until the cake tests done with a toothpick. Cool in the pans for 10 minutes, then remove to a wire rack to cool completely.
Ingredients for the Cream Cheese Frosting
2 (8 ounce) packages cream cheese, softened
1/2 cup plain greek yogurt
2 cups sifted confectioners' sugar
1 teaspoon vanilla extract
Zest of half a lemon (optional)
Directions
1 – In a medium bowl, cream together the cream cheese and yogurt until creamy.
2 – Mix in the vanilla, then gradually stir in the confectioners' sugar.
3 – Frost cake, and store the rest in refrigerator after use.