When I was younger, my friends and I would always play this game called M.A.S.H.  Does this ring a bell at all to anyone?  How about slum books?  These must have been an 80's or early 90's thing.  We totally loved this game and played it over and over until we eventually ended up with what we truly wanted for our "futures."
If you're wondering, M.A.S.H stands for Mansion, Apartment, Shack, and House – the places you'd ideally like to live in.  This is how it all starts. You then have to select 4 of your crushes, choose 4 different amounts of children you'd like to have, and 4 different types of cars you'd like to own.  Whoever was jotting down the info would then start match-sticking numbers until you frantically yelled "Stop!"  A tally of numbers would be made, and then they'd  begin counting clockwise starting at the M and eliminate/scratch off a potential person, car or amount of children at the tallied number.  This would continue on until you had one of each left per category.  If this isn't making ANY sense or if you haven't played it…check it out here —> How to Play MASH.
I know it sounds like a silly game, but it was one of those fun games to play on paper right after x's and o's, hangman, or the most popular of all time, the paper fortune teller.  All so simple, yet totally fun.  It's nice to think that these games still exist and are totally easy enough for anyone to play.  I'm all over taking a step back and enjoying the simple things sometimes, don't ya agree?  Although ending up with 10 kids, in a shack, driving a Mazda MPV doesn't sound all that desirable from my M.A.S.H. memories, but it's beyond hilarious nonetheless!
Aside from fun games when it comes to simple, recipes totally come to mind.  You know, kinda like playing a game like M.A.S.H. or making this ridiculously easy Baba Ghanoush recipe.  Who needs to buy dip when you can make your own with a few simple ingredients and flavour that kicks the store bought kinds behind?  I honestly stumbled into making this one day after I baked a Chocolate Eggplant Torte and had eggplant to spare.  Low and behold a dip was the winner, and now I make it weekly to have on hand to devour with some crunchy veggies or naan bread.
If you've never tried making this, I highly recommend it.  It's creamy, savoury and tangy all at the same time.  Plus it totally rivals any tzaziki or hummus as your go to dips.  After making this, try to switch back and I bet you one Ghanoush you'll be seriously disappointed that ya did.  You'll want to inhale it with anything, and will probably do so while reminiscing and playing a solo game of M.A.S.H. at the same time.  Now excuse me while I go and lick the bowl clean of what's leftover from yesterday's batch.  P.S my real life, House, Chris, 1 Raisin (with another on the way), Chevy Equinox – and I'm pretty happy with the real life result!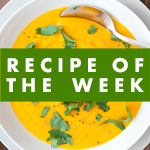 Baba Ghanoush
Ingredients 
1 Medium size eggplant
2 Garlic cloves, minced
4 Tablespoons tahini
1 Lemon, juiced
Dash of sea salt
Olive oil, for drizzling
2 Tablespoons Basil, chopped (optional but tasty)
Directions 
1 – Set your oven to broil on high setting.  Place parchment paper on cookie sheet.  Slice the eggplant length wise, drizzle olive oil on the fleshy part and place on the cookie sheet, cut side down.
2 – Broil for 20 minutes, or until the eggplant is cooked through and very soft. Remove the eggplant and let reset until cool to touch.
3 – Scoop flesh out of eggplant into food processor, it should be really soft and tender and fall easily out of the skin.
4 – Add tahini, garlic, sea salt and lemon juice. Mix until creamy and drizzle in a bit of olive oil and pulse a few extra times.  Add in basil of using and pulse a few times more.
5 – Serve with desired veggies, crackers, or naan bread.  If leftovers manage to stick around #doubtit, it will store nicely in the fridge for a few days in an air tight container.
Dip it real good.