I bet you can't guess what my favourite thing to do is these days. You'd think it's a nice bath or a massage or something soothing along those lines, but really it's pretty simple. I look forward to putting Raisin down for the night. Not because it means Chris and I get alone time (although that's a bonus, and will change DRASTICALLY in 19 weeks), and not because I can get everything done I need to once he's down (which totally happens), but honestly, it's the time we spend laying down in his bed after we've read our five book quota.
We're all uber busy throughout the entire day. Sometimes before I know it, it's time to pick Raisin up at school, get home and play something together while I simultaneously make dinner. It all gets done, but I always feel so rushed. So when we go up for bath time and our evening routine, I can't wait to finish that last book and lay down to relax next to this little man. This is usually the time where Raisin decides to become even chattier and tell me about his entire day, explaining that the Sydney Opera House is in Australia, or that Mount Fuji is in Japan, or tell me what he was up to with his pal Nate and Penelope in class.
One of the main reasons I love bedtime is because there's zero distractions. That is aside from the classic toddler bed time stall tactics. Needing something to drink, grabbing the right car for bed, going to pee, putting his tractor in his playroom for tomorrow..etc etc. But when it comes down to it, it's all about us. I'm not thinking about work, cleaning up fill in the blank, what to make for breakfast, lunch or dinner, or trying to get something done at warp speeds so that we have time to hang out. It's uninterrupted one on one time, and it's pretty awesome.
I'm hoping he kinda digs this time too. I like to make myself believe he enjoys having me there because without fail, he asks for 5 more minutes about 5 times before I make my exit. Chris only goes through 2 requests..maybe he just knows I cave in more! But whatever, I'll take it! Laying down next to him in a cozy bed and not dealing with my endless list of home chores to do after work is fine by me.
But guess what? After putting Raisin down, I've found the quickest pie recipe that can be whipped up and ready in no time. And don't tell me it's not a pie because it doesn't have a crust. It's in a pie plate…so yeah it's pie in my books! And bonus with no crust the guilt level goes down when you add a huge scoop of vanilla ice cream or dollop whip cream on top of a slice. Plus the added bonus of a one step pie process is pretty fabulous in my books.
Peaches are right up there as one of my favourite fruits in the summer. It's like eating a little dessert in the palm of your hand, so the fact that they're the main ingredient in this pie was a no brainer for me. The flavour of all the sliced peaches fused in with the firm and creamy custard. No words. The only time consuming part of this whole thing is peeling a few peaches…and maybe a few more because it's hard not to bite into one during the peeling process.
Having time to "do it all" isn't my way of thinking. It's more like finding things to make that are time effective and efficient, kinda like this peach pie. I want more time to hang out with Raisin, more time to have fun and enjoy our evening routine which is another reason why this pie is worth the time, and zero trouble I might add. Ain't nobody got time for that! What we do need is more time for books and snuggles. Pie should be quick to make and equally as delicious! So cheers to an easy pie making experience and for more time with my lil' man.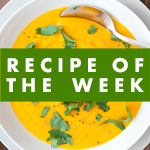 Ingredients 
4 Medium size peaches
1/4 Cup melted unsalted butter
1/3 Cup brown sugar (plus some to sprinkle over the peaches)
1/3 Cup flour
2 Teaspoons vanilla
3 Eggs
3/4 Cup almond milk
1/4 Teaspoon salt
1/4 Teaspoon nutmeg
powdered sugar (optional)
Directions 
1 – Preheat your oven to 350 and butter a 9 inch pie dish.
2 – Prepare your peaches! Peel and halve them, and remove the pits, then cut into small slices.
3- Place the peaches in a bowl and pour a little bit of  additional sugar over the top as well, stir. Arrange the slices in a nice spiral pattern in your plate if desired, or just dump them in there – no one will judge I promise.
4 – In a blender, blend the butter, sugar, flour, vanilla, eggs, almond milk, nutmeg and salt until smooth.
5 – Pour the batter over the peaches in the pie plate. Bake for 40-45 minutes until it's golden.
6 – Dust the top with powdered sugar to make it look extra fancy if desired. Serve with ice cream or whip cream…totally optional but kick ass.
Just peachy.