Not sure if you know me well enough, but whenever you're around me, there's totally zero judgment.  You ate popcorn for dinner?  Power to ya.  You tell people you're 3 years younger than your actual age?  Awesome.  You clean up things you drop on the floor with your sock?  Me too!  You like Nickleback?  Okay… we may need to chat about that one.  But we're cool as long as you don't force me to listen to it on a road trip.
Confession: Saturday was filled with indulgences.  A little glimpse into the start of our weekend: we ran out the door to hit up our 20 week ultrasound, fuelled Raisin with 2 Madeline cookies, some cantelope and milk for breakfast on the go.  Afterwards went to the mall, cruised around and bought fun items at MAC (for me), Sunglass Hut (for Chris), and Kernels (for Raisin).  Run over to soccer Jamboree, hit up a soccer game, after we go over to the adjoining carnival and get Raisin amped up on ride after ride.  Finally wrap up and hit up the grocery store, run home, make dinner and put Raisin down skipping paragraphs of his stories because he's fighting sleep and totally wiped from our day of fun.  Finally get downstairs and we're both so tired we leave the dishes soaking in the sink and start a Tetris packed dishwasher so we can load the dirty ones in the sink for the next day.  We "fashion parade" our newly bought items, watch cheesy t.v.  and finally get to bed, only after indulging in a little sliver of chocolate torte.
It was a JAM packed day of fun, and we totally indulged in more ways than one.  It's kinda fun to run from one thing to the next and just enjoy each moment as they come.  I felt like we broke a lot of "rules."  Raisin had more junk food than I would have preferred, the house was neglected more so than usual, and we bought some special ticket items we normally don't.  That said, we don't do all those things in one day so it was a rare one at that….but so wonderful!  Eating treats on  the weekend is usually my special indulgence.  So, let me tell you about a little life changing torte.  The indulgence of  chocolate and…eggplant of all things.
Fun fact Eggplants are also known as Aubergines.  Weird, right?!  Garbanzo Beans and Chickpea are the same deal too.  Why the double alias' I have no idea.  But I've now made both in pretty fabulous tasting treats.  Never would I have thought of using eggplant in a dessert…that is until now.  I love the colour, taste, texture and the look of an eggplant.  Now it's entered the dessert realm, and it's a game changer.
You're probably wondering if you can taste eggplant at all in this treat.  The simple and honest answer is 100% no.  But, it lends this amazing moistness and fudgyness factor to this chocolate torte.  Chocolate is ALL you can taste up in this torte.  It's topped with almonds and melted chocolate, and is completely vegan, grain free, and dairy free if that's your gig.  Not sure if this falls under the paleo diet because I'm not totally savvy on that lifestyle.  If it is…let me know!
As an added bonus, the eggplant I used was large enough to make a fresh batch of Baba Ganoush!  So I pretty much made savoury and sweet dishes at the same time without needing to try all that much.  If you have an eggplant on hand, do yourself a favour and add it to your list of indulgences this week.  Who says no to chocolate?  It's especially awesome when you serve it and only after they've had a few bites you tell them there's aubergine in this torte.  Get ready for confused and shocked faces. until you say eggplant.  Then they'll look slightly less confused, but ask if you're being serious.  Enjoy 🙂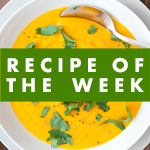 Recipe adapted from: GrokGrub
Ingredients 
1 1-lb eggplant
150 grams dark chocolate (I used 70% cacao)
1 banana
⅓ Cup honey
¼ Cup good quality raw cacao powder
½ Cup almond flour
2 Tsp cream of tarter
1 Tsp baking soda
¼ Tsp salt
Coconut oil, for greasing pans
Dark chocolate, for garnish
Sliced almonds, for garnish
Directions 
1 – Grease a loaf pan and line with a sheet of parchment paper.
2 – Heat your oven to broil on the high setting. Grease a cookie sheet, then slice the eggplant lengthwise. Place on the cookie sheet, cut side down.
3 – Broil for 20 minutes, or until the eggplant is cooked through and very soft. Remove the eggplant and reset the oven's heat to 350F.
4 – While the eggplant cooks, melt 150 grams of chocolate over boiling water in a double boiler.
5 – Let the cooked eggplant cool to the touch, then scrape the inside out of its skin. Add to a food processor, along with the banana, honey and melted chocolate. Puree until smooth.
6 – In a large mixing bowl, combine the cacao powder, almond flour, cream of tarter, baking soda and salt. Mix well, then spoon the eggplant puree into the dry ingredients and stir until just combined. Pour into the greased loaf pan, bake at 350F for 50-60 minutes (the surface will rise and then fall).
7 – Remove from the oven, let cool in the pan, grasp the parchment paper lining and use it to transfer the cake to a plate.
8 – Refrigerate for minimum one hour to set the cake. Invert on a serving plate, then sprinkle with sliced almonds, drizzle with melted chocolate, slice and serve.
mmm…Aubergine.