These are a few of little things that make my day: facetiming Raisin as he's on his way to school with dada, saying good-morning to strangers as I walk by them with a smile, the sun shinning through windows, cruising through Anthropolgie, and adding that little sprinkle of cinnamon sugar on my coffee with foam.
But guess what guys? It happened. The icing on the cake of all things that make my entire month. I won't keep you in suspense any longer…we had a long weekend! Can we stop for a moment and talk about how extremely amazing they are in general? An extra day to sleep in (sorta), an extra day for fun, an extra day to tackle that looming to do list, going to visit a friend or find something new to do, or just plain ol' relax.
Yup, long weekends…they are up top on one of my favourite things! And BONUS: I tacked on an extra day off because Raisins' school was closed. So of course we had a FULL fun day together from start to finish. In all honesty though, I don't dread the start of the work week, but the long weekend kinda gussies Monday up with a killer makeover.
Because we live in the middle of the prairies, sometimes spring weather can be all up in your face like nobodies business. Although reality check, this is no shocker. So to give you an example of the series of events this weekend: Saturday swimming outside, Sunday bundled up by a fireplace, Monday wearing winter gear! Yup total 180, but that really doesn't mean much in the grand scheme of things. We kept on with our schedule and to bring spring back in the house we made this fresh spring/summer dessert.
I'm totally obsessed and in love with RED fruits. They're so vibrant and tasty…cherry season I'm waiting for you. Raspberries aren't totally in season yet, but when Raisin and I were walking through the produce aisle I totally zoned in and grabbed 2 packages. I knew we had to make something fun and fresh this weekend as our treat. FYI, get ready for an easy go to recipe for the summer season.
Between the fluffy crust of the pastry, the soft whipped cream cheese infused with lemon and being topped with fresh raspberries, this dessert covers all the bases. This is the kinda dessert that will make you think of sipping sangria on a patio, picnicking in the park, or sleeping outside mid sunday afternoon – yep that good, I promise.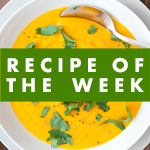 Ingredients 
1 10-inch x 10-inch frozen puff pastry sheet, thawed
½ cup heavy whipping cream, chilled
½ box light cream cheese, softened (room temperature)
3 tablespoons honey
Zest of 1 medium lemon
2 Tsp fresh lemon juice
1½ Cups fresh raspberries
Directions
1 – Preheat oven to 400 degrees Fahrenheit. Line a large baking sheet with parchment paper.
2 – Sprinkle a little flour on your pastry surface and with a rolling pin, roll pastry sheet to approx 11-inches by 6-inches in size. Transfer pastry to baking sheet. With a butter knife, lightly score a 1/2-inch border around the edges, then fold the edge up and toward the center, pressing lightly, to create a neat border. Using a fork poke holes in center part of pastry to allow air to circulate during baking process.
3- Bake until golden brown, about 10-12 minutes, or the time indicated on the package of puff pastry. Remove from oven and let cool completely.
4 – Using a stand or hand mixer with the whisk attachment. In the bowl of the mixer or in a large bowl, beat the heavy whipping cream until soft peaks form. Scoop whipped cream into a medium bowl and set aside.
5 – In another the bowl, add the cream cheese, 3 tablespoons honey, lemon zest, lemon juice, and vanilla extract. Whip until smooth with stand or hand mixer until smooth and a little fluffy, about 2 minutes.
6 – Fold cream cheese mixture into whipping cream, gently stirring and folding just until blended. Pile the filling into the center of the cooled puff pastry tart shell and, with a butter knife.  Spread the filling gently toward the edges.  Line the top with raspberries, bottoms up.
7 – Cut and serve, sprinkle icing sugar over top if desired.
Delish.