If you lived in my house, you'd understand that I'm known famously to do a few things around here.  I pretty much turn off any light or t.v. that's been left on (this certifiably drives me nuts), I sweep the floor about a million times a day, and I can't leave the house without the bed being made and the pillows on the couch put in their proper spots…yes a tad ocd I guess.  But let's tackle these three things shall we?
1) The lights.  Let's be real here people!  It's such a colossal waste of energy!  Not only that, but it's a waste of money too. But let's think about the earth for a moment.  There's a reason why there's a day to celebrate a movement for climate change by turning off ALL your lights at the same time around the world.  I guess I was instilled this little trait growing up by my folks.
2)  Sweeping the floors.  If you're anything like me, then you can't stand feeling little bits of anything on your bare feet.  Unless it's sand on a beach, or grass outside, we're cool.  But crumbs on the kitchen floor ending up on my bare feet….no dice!  Ain't gonna happen around here people.
3)  Leaving the house with the bed made and the pillows on the couch put away properly.  This is more so that when I get home, there's a little peace of mind that I have less of those chores to focus on, and more time for fun…like baking. And hello let's talk about these cookies.  Yes they have chickpeas!  Lots of them too!  It's pretty much the MAIN ingredient, plus some almond butter, honey and of course chocolate chips.  Best part, you put it all in a food processor and voila, cookies.  So easy and off the charts delicious.
Another little added bonus, these are dairy free,  grain free, and vegan if that's your gig.   Triple threat!  P.S chickpeas and garbonzo beans are the same thing.  You're welcome.  And you're also welcome for this recipe…you need to make them even if you're not a chickpea fan. I promise you WON'T notice them in there.  Pinky swear.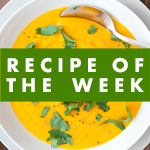 Ingredients 
1¼ cups canned chickpeas, well-rinsed and patted dry with a paper towel
2 Tsp vanilla extract
½ Cup + 2 Tbsp almond butter (or another natural peanut butter – don't use regular p.b)
¼ Cup honey
1 Tsp baking powder
pinch of salt
½ Cup chocolate chips
Directions
1 – Preheat oven to 350°/ 175°C. Combine all the ingredients, except for the chocolate chips, in a food processor and process until very smooth. Make sure to scrape the sides and the top to get the little chunks of chickpeas and process again until they're combined.
2 – Put in the chocolate chips and stir it if you can, or pulse it once or twice. The mixture will be very thick and sticky.
3 – With wet hands, form into 1½" balls. Place onto a Silpat or a piece of parchment paper. If you want them to look more like normal cookies, press down slightly on the balls. They don't do much rising.
4 – Bake for about 10 minutes. The dough balls will still be very soft when you take them out of the oven. They will not set like normal cookies.
5 – Store in an airtight container at room temperature (or in the fridge) for up to 1 week. 
Chick-pea.