You know what going to Costco gets you? A whole lotta everything! Honestly, I love buying thinks in bulk. I don't want to think of replenishing toilet paper, or cleaning supplies for months! I can guarantee we won't run out of eggs, bread or milk this week either, and that makes this one happy mama on so many levels. I can't tell you how many times I go to grab something I need only to realize I have to get it at the store. Waahh waahhh sad trombone.
When I get home from a massive shop and go through putting it all away, there's this satisfying feeling I have knowing we're good to go for almost anything. And of course because of that it meant gearing up for a fun weekend. And this Saturday called for being outside all day biking, hitting up the park, then finding the perfect hill to ride up and down with Raisin a million times, capped off with BBQ ribs and veggies. Sunday, not so much. It rained almost all day, so of course with being stocked up Raisin and I queued up for a baking session after an epic playdate.
With tons of eggs on deck and a huge bag of lemons I wanted to try baking something new. Enter a roll cake…and lemon curd which I discovered I can seriously eat with anything. This recipe calls for the basics: flour, sugar, eggs and a whole lotta lemon zest and juice. So basically the makings of a pretty flavourful and fantastic cake.
Even though it was raining outside, it felt like we brought a little bit of sunshine back into the house with this summery bright citrusy cake. Step aside rain, cake is king!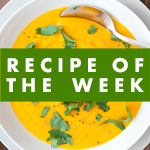 Ingredients for the cake
4 Large eggs
1 Cup of sugar
1 Cup cake flour
1 Tsp baking powder
a pinch of salt
Directions
1 – Beat the eggs with the sugar until very light and foamy.
2 – Sift the flour with the baking powder and salt, then sift over the beaten egg mixture and fold in gently but evenly.
3 – Turn into a buttered baking Swiss-roll pan lined with nonstick baking paper. Bake one shelf above the middle at 400 degrees for about 12 minutes or until nicely risen.
4 – Turn  out and pull off the paper carefully. Place a clean sheet of baking paper on top, then roll up, lengthways, in a tea towel.
Ingredients for the lemon curd
2 Large eggs
2 Egg yolks
1/2 Cup caster sugar
1 /2 Cup strained lemon juice
Grated rind of 2 lemons
125 Grams chilled butter
Directions
1 – Beat the whole eggs and yolks until frothy, then gradually beat in the sugar until thick and pale.
2 – Mix in the lemon juice and rind. Turn into a heavy saucepan and cook over medium heat, whisking in the butter bit by bit. Cook for about 5 minutes, until thickened, but take care not to allow it to boil and curdle.
3 – Once thickened, remove from the stove and place a piece of nonstick paper direcly on the surface. Leave to cool completely. Refrigerate for a few hours until it is a good spreading consistency.
4 – To assemble: carefully unroll the sponge cake, spread with the lemon-curd fulling and roll up again. Dust with icing sugar, if you want to.
Citrus-y