So I have a bit of an issue. I've been eyeing up a few things that I totally WANT. Not needs, just wants. Selfish, materialistic, make myself feel good mindless expenses. Because of that, I can't bring myself to bite the bullet and buy them. Reason? It's pretty much that I just can't justify it. But there's always a part of me that keeps peeking at them online just to torture myself. Good times, am I right!?
Am I alone here? I'm hoping the answer is no. Mainly because I'd like to think I'm not the only one who gazes at lust items and wish the next day by some miracle the price was slashed by 75%. And THEN, maybe THEN I'd buy it. No such luck today. And if your curious items are: new coffee table, a nume wand, a dress, and (don't judge) cashmere hair extensions! Yes hair extensions…I've kinda fallen in love with all the things you can do online to long hair. Thanks Pinterest.
Can I live without them and be happy? Totally. Because you know what I can do? Bake brownies. Flourless ones at that! Pretty much evens out the wants, doesn't it? Well not really, but AT LEAST I can indulge and have a chocolatety bite while scrolling through those items on my iPad.
Wanna know the best part? These brownies are kinda guilt free. Funny how chocolate can cure most things…and it's even better when you don't feel so bad eating it!  The black beans in this recipe create this moist fudgyness, and the chocolate flavour mainly comes from coco powder and chocolate chips. I'm pretty confident to say this is going to be the go-to brownie recipe from now on. Who has time to melt chocolate when you can puree beans and use coco powder? I'd say it's an awesome substitute, and an uber delicious one.
If you're skeptical about how these brownies will taste, I hear ya, I was too. Key word – WAS. There's no need to hesitate making them, unless you hate chocolate, and chocolate chips, or have an allergy to beans. Otherwise, you'd be crazy not to try baking a batch. After you do make them (and I highly recommend it), cruise the net for items on your wish list while eating the best thing ever.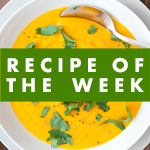 Ingredients
1 (14 oz) canned low-sodium black beans, rinsed and drained
2 Large eggs
1/2 Cup cocoa powder
1/2 Tsp oil
1 Tbsp unsweetened almond milk (or dairy, skim)
1 Tsp balsamic vinegar
1/2 Tsp baking powder
1/2 Tsp baking soda
1/2 Tsp of freshly ground coffee or instant coffee
1 Cup semisweet chocolate chips, divided
Directions
1 – Preheat the oven to 350 and grease a nonstick 9×9-inch square pan with baking spray and line with parchment paper, leaving a 2-inch overhand on all sides.
2 – Blend the black beans, eggs, cocoa powder, sugar, oil, almond milk, balsamic, baking soda, baking powder and coffee in the blender until smooth and pour into a bowl.
3 – Fold in 1/2 cup chocolate chips until combined.
4 – Pour the brownie batter into the prepared pan.  Sprinkle the remaining chocolate chips evenly over the top of the brownies.
5 – Bake the brownies until a toothpick comes out clean, about 30 to 32 minutes.  Allow the brownies to cool completely before slicing them into squares.
Magic beans