Oh hey Nick Jonas….I'm kinda, super, really, can't handle it anymore annoyed at you. I've had THAT same song stuck in my head since first thing this morning. I blame our shower radio.  As much as I love the thing, I swear it seems like every time I turn it on, the same song is on as the last time!  Do I have some sort of magical radio, or does the station just play this song all.the.time?  In case you're wondering which tune: Jealous.  I totally cringe whenever I hear it.  Never been a fan.  Sorry Jonas brothers.
Are you a morning person or a night owl?  Is it possible to flip flop between the two?  If you say no, then you're flat out lying because I totally do.  Some weeks I'm in bed by 9:30 p.m (sorry for making fun of you when I was younger mom and dad) and up at the crack of dawn ready to tackle the day.  Then there's the other side where I can't fall asleep at all and feel like cleaning the bathroom, or maybe bake some muffins and then re-organize the kitchen shelves.  Fun, right!?
Either way, morning or night, I find the need to do something. Being bored is the worst.  And in todays world, seriously there's no excuse to have nothing to do.  I don't mind watching a t.v. show here and there, or watching a good movie, but I tap out after about an hour at best of sitting.  Sitting makes me feel sluggish. FYI I've been working at a make shift stand up desk at work.  Try it out, your body will thank you.
Right now I'm on a mission.  Slight obsession if you will.  I NEED to find the perfect scone (scon if you say it that way) recipe.  I'm talking about the kind of scone that melts in your mouth without any butter.  But let's be honest, the true secret to life is butter.  Butter really does make everything better.
Soooo….is this the one?  Nope.  Not even close, but it is tasty.  I'd like to thank whoever came up with them.  They're not overly sweet, and are an excuse to add whatever the heck you want.  Cranberries?  Sure! Ginger?  Why not! Chocolate, or lemon, or cheddar with chives, or pumpkin?  Do it. Sweet or savoury, scones are so easy to make and are pretty much a give-in to be hoovered down at any breakfast or brunch.  Even though this isn't the "best scone ever" recipe, it's a winner either way.  Warm out of the oven with butter, or some jam…..ya that's a thumbs up in my books.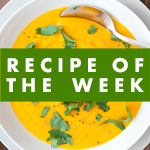 Recipe adapted from:

Smitten Kitchen


Yields: 12 scones
Ingredients
2 Cups all purpose flour
1 Tbsp baking powder
3 Tbsp sugar
1/2 Tsp salt
5 Tbsp chilled, unsalted butter, cut into 1/4 inch cubes
1/2 Cup raisins
1 Granny smith apple, peeled, cored and diced
1 tsp cinnamon
1/2 Tsp nutmeg
3/4 Cup buttermilk
Directions
1 – Adjust oven rack to middle position and heat oven to 425°F.
2 – In a bowl, combine flour, baking powder, sugar, salt, nutmeg and cinnamon and whisk together.
3 – Cut in butter to flour mixture by hand , or with two knives, or a pastry blender until the mixture resembles coarse meal, with a few slightly larger butter lumps.
4 – Add diced apples and raisins.
5 – Stir in buttermilk with a rubber spatula or fork until dough begins to form, about 30 seconds.
6 – Transfer dough and all dry, floury bits to countertop and knead dough by hand just until it comes together into a rough, sticky ball.  Let dough sit for 10 minutes.
7 – Pat the dough onto a lightly floured surface in a a 3/4 inch thick circle and cut pieces with a biscuit cutter.  Place remaining scrapes back into another piece and repeat until you have no more dough left to work with.  Alternately you can form the dough into one large log and cut into 8 wedges.
8 – Place rounds on an ungreased baking sheet and bake until scone tops are light brown, 12 to 15 minutes.  Cool on wire rake for at least 10 minutes.  Serve warm or at room temperature.

Butter it up.